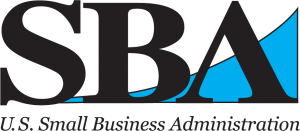 DPI is honored that its CEO, Andrea Stone, has been selected as the U.S. Small Business Administration, Washington Metropolitan Area District Office's Small Business Person of the Year representing Northern Virginia.  SBA's small business awards program recognizes small business owners who have achieved notable success while also making valuable contributions to their community. Winners were chosen based on hard work, endurance, and dedication to their communities, industries, and employees.
"It is an honor to be recognized by the SBA as the Small Business Person of the Year" said Andrea Stone. "DPI is thrilled to be part of an amazing group of can-do small business champions who keep the American dream alive and well."
About DPI
Dynamic Pro, Inc. (DPI) is a consulting firm with a strong focus in management consulting, transformation, and mission support services. We offer a multidisciplinary team that builds relationships, delivers quality products, and represents the client's best interest. DPI's approach addresses the three dimensions of change: People, Process, and Technology. We offer a comprehensive toolkit of approaches to help clients adapt to rapid changes in their mission environments. Our approach to program management helps high performing organizations integrate planning, implementation, and control activities.