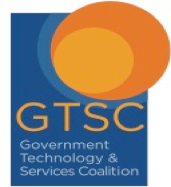 December 8, 2016 – DPI is honored to receive the GTSC 2016 Small Business of the Year award. The award was presented by The Government Technology & Services Coalition (GTSC), the premier non-profit organization for small and mid-sized companies in homeland and national security. The award was based on DPI's leadership in facilitating the formulation of improvement and enhancement recommendations regarding DHS' procurement process and its participation in initiatives that protect our nation's critical infrastructure.
"We are honored to be a GTSC founding member. Since joining the GTSC, DPI has engaged with the decision-makers at federal agencies to represent the interests and needs of small companies performing and working on the homeland security mission.  The GTSC has been successful in providing and developing tangible improvements to the acquisition process to facilitate the mission and help small companies improve their success" said Andrea Stone, CEO, DPI."
DPI and Ms. Stone were joined by awardees such as Secretary Michael Chertoff, Chief Information Officer for DHS Luke McCormack, Chief Procurement Officer for DHS Soraya Correa and many other distinguished members of the federal services such as USCIS, Customs & Border Protection and the Transportation Security Administration.
 About DPI
Dynamic Pro, Inc. (DPI) is a consulting firm with strong focus in management consulting, technology, and business services. We offer a multidisciplinary team that builds relationships, delivers quality products, and represents the client's best interest. DPI's approach addresses the three dimensions of change: People, Process, and Technology. We offer a comprehensive toolkit of approaches to help clients adapt to rapid changes in their mission environments. Our approach to program management helps high performing organizations integrate planning, implementation, and control activities.