October 5,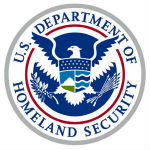 2016 – DPI is pleased to announce a contract award with the Department of Homeland Security's (DHS) National Protection and Programs Directorate (NPPD). DPI will provide security support and oversight review essential for the successful accomplishment of NPPD's program objectives. DPI will provide this level of support for NPPD Security through Executive Orders and Management Directives as well as the Office of Compliance and Security (OCS), to include administrative, industrial and OPSEC reviews.
"NPPD's mission is essential to protecting and enhancing the resilience of the nation's physical and cyber infrastructure," said Andrea Stone, DPI's Chief Executive Officer. "DPI very much looks forward to working closely with NPPD in this new capacity and providing these mission critical services."
About DPI
Dynamic Pro, Inc. (DPI) is a consulting firm with strong focus in management consulting, technology, and business services. We define strategies that allow our clients to react quickly to challenges and monitor performance efficiently, and we provide the responsiveness necessary to deliver the best quality product. DPI's approach addresses the three dimensions of change: People, Process, and Technology. We offer a comprehensive toolkit of approaches to help clients adapt to rapid changes in their mission environments. Adapting to change often requires more efficient processes, better governance structures, and renewed emphasis on accountability and results.