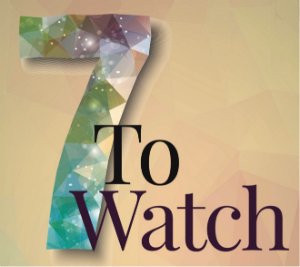 Dynamic Pro, Inc. (DPI), is pleased to announce that it has been named to Consulting Magazine's "2016 Small Jewels To Watch" for its track record, expertise and commitment to the success of its clients and employees.
"This recognition is the direct result of our employees performance and their dedication to our clients" said Andrea Stone, CEO of Dynamic Pro, Inc. "DPI cultivates an environment where our employees thrive through internal engagement and stimulating projects. Our culture is rooted in our mindset of continuous improvement and providing best value to our clients."
DPI stood out in the eyes of the editorial selection committee from a very large and competitive group of firms for our noted mix of experienced management, "start up" mentality, stunning growth pace, and our strong commitment to our clients and employees. Consulting Magazine is the flagship publication of the consulting profession providing the latest news and analysis on consulting careers, thought leadership, and corporate strategies.
Dynamic Pro, Inc. (DPI) is a consulting firm with a strong focus in management consulting, technology, and business services. We offer a multidisciplinary team that builds relationships, delivers quality services and products while representing the client's best interest. DPI's approach addresses the three dimensions of change: People, Process, and Technology. We offer comprehensive approaches for our clients to adapt and remain flexible to rapid changes in their mission environments, agencies and business markets.